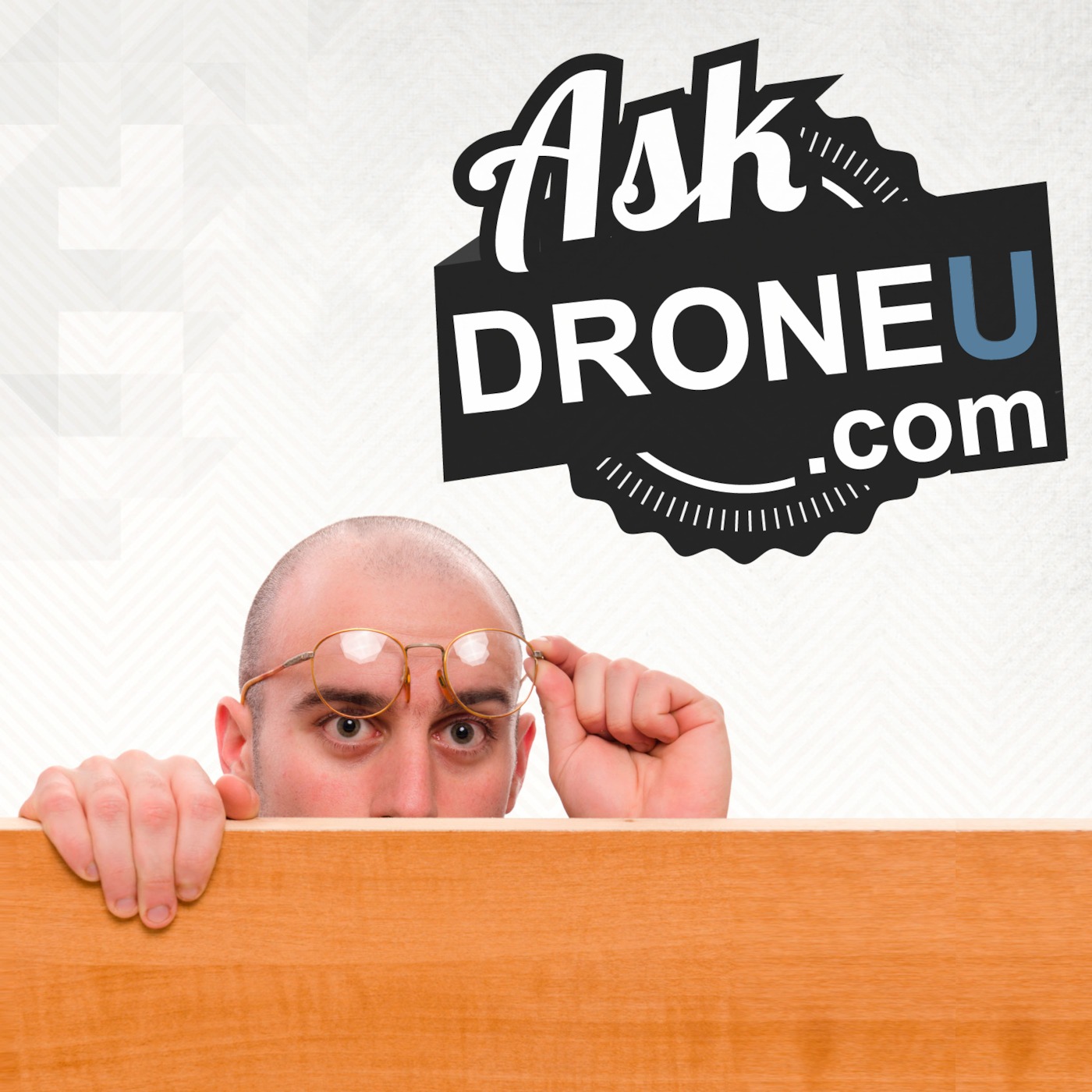 Our question today comes from Adam in beautiful San Diego. He's got a Phantom 2 with a Black Pearl Monitor and he's trying to get a really clean image on it. He's recently upgraded to the clover leaf, mushroom antennas. But ever since doing that he's getting more feedback than I used to be, so now he's picture is not good at all. As a result, he's wanting to make sure that the RX should go on the monitor, and the TX should go on the drone, correct? Adam couldn't find a definite answer online, so he shot a question over to us because we'll for sure give him one. We actually go into numerous things about antennas as well as addressing Adam's question. Thanks a bunch for thinking of us, Adam! We're here to help any time, so go submit your questions now!
Speaking of that, did you know how easy it is to get your questions answered on our show? Just go to //AskDroneU.com and you can quickly submit your question(s) for us to go through. It seriously is that simple, so go check it out now. No, seriously, you should go right now…
And while you're at it, can we ask you a huge favor? Give us a 5 star rating on whatever platform you listen to our show. It'll only take you 30 seconds, and will greatly help us. Thank you!