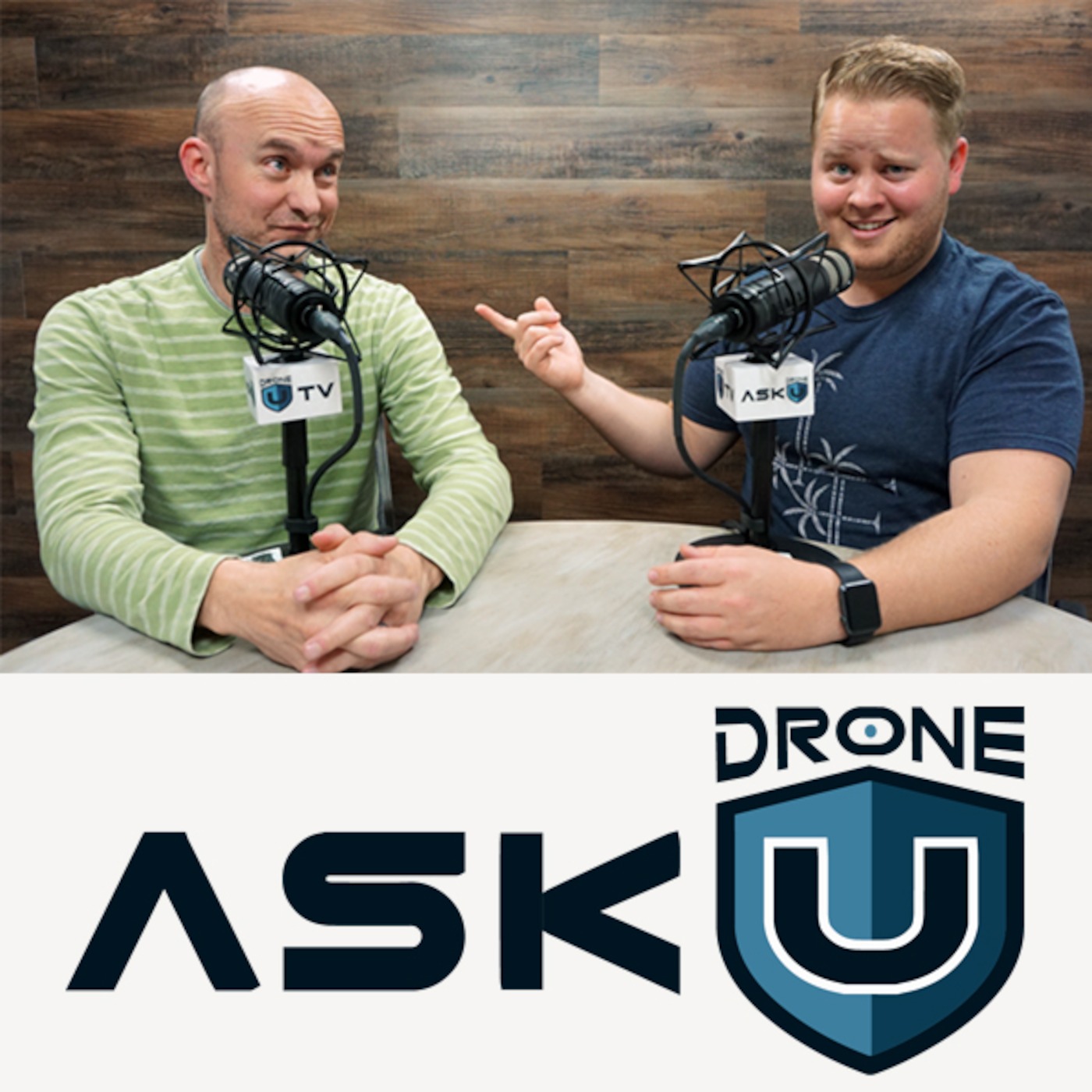 How does the DJI Phantom 4 Pro compare to the Inspire 1 and Inspire 2?
In today's show, we do an in-depth DJI Drone Comparison. We compare the iconic Phantom 4 Pro to the DJI Inspire series, reveal their Pros & Cons, and share how they stack them.
Thanks to Cameron for today's great question.  A drone business owner specializing in real estate and golf courses, he asks for our opinion about DJI's Phantom 4 Pro, the Inspire 1 and the Inspire 2.  We talk about the pros and cons of each model, looking specifically at price, size, cameras, battery life, flight capability, software, flexibility and other specs.  Additionally, we touch on the drone industries in which each model would be most beneficial.  Fly safe!
Get your questions answered: https://thedroneu.com/.
If you enjoy the show, the #1 thing you can do to help us out is subscribe to it on iTunes. Can we ask you to do that for us really quick? While you're there, leave us a 5-star review, if you're inclined to do so. Thanks! https://itunes.apple.com/us/podcast/ask-drone-u/id967352832.
Follow Us
Site – https://thedroneu.com/
Facebook – https://www.facebook.com/droneu
Instagram – https://instagram.com/thedroneu/
Twitter – https://twitter.com/thedroneu
YouTube – https://www.youtube.com/c/droneu
Get your copy of "Livin' the Drone Life" – //amzn.to/2nalUDH
Get your copy of our Part 107 Study Guide – //amzn.to/2omQatT
Timestamps